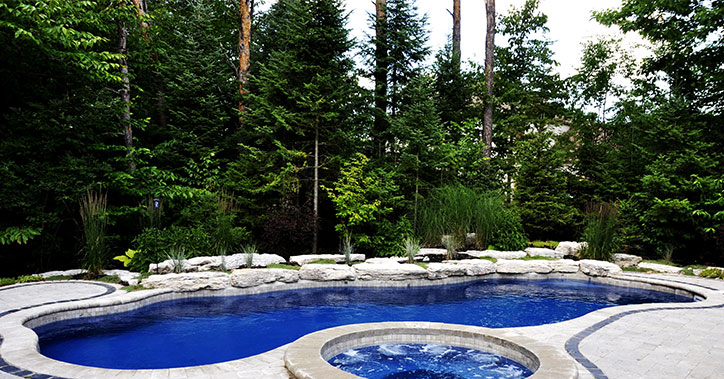 Common Myths Attached to Pool Ownership
17 Dec
1. "I don't have enough money for a pool."
Purchasing a pool doesn't need to be as expensive as you think. Much like other products, you have the option to choose a style fitting to your budget and tastes. The type of swimming pool and landscaping you choose to have designed, will predict the cost of your project. Keep in mind that owning a pool may reduce the need to go on vacation, and eliminates the need for any recreational membership fees you may be paying to use a community swimming pool.
2. "My property will suffer and workers will always be around."
Discussing building plans and expectations ahead of time will give you an understanding when it comes to the structural process of your pool. Most pool projects can be completed in a matter of months, but there are outside factors and unforeseen delays such as poor weather, which could lead to some delay. A reliable pool builder will keep you informed and update you as soon as possible, if changes in the project schedule look likely.
3. "It's too difficult to maintain a pool."
Contrary to popular belief, maintaining a pool isn't as tricky as you may think. When you work with a professional swimming pool company, they will provide recommendations for specific cleaning supplies as well as the pool chemicals you require. A reputable pool company such as Blue Diamond Pools will provide you with pool spring opening services in the spring and closing services in the fall. You'll save plenty of time, and you won't be faced with the challenges that may arise when doing these tasks on your own.
4. "My electric bill will increase too much if I have a pool."
Your utility bill will depend greatly on where you are located, and the provider you use of course. The good news is, studies show on average that your utility bill will only increase by approximately $30-$50 each month.  When you consider the amount you'd otherwise be spending on vacations, trips, fuel, food and other summer activities, the costs will not even compare.
5. "I'm nervous of accidents and drowning."
As long as you are proactive and prepare your pool area with the necessary safety features, you should never be faced with an emergency situation. Obviously parental supervision, pool fences, pool covers, alarms, and pool gates are all effective solutions in protecting your family and guests from risks. Contrary to many beliefs, some experts say that having a pool has saved lives, because children learn to swim at such a young age, they are less likely to suffer from an accident or drowning in the future.
6. "I am concerned about the insurance and added responsibility of owning a pool."
These factors shouldn't cause any issues as long as you do your homework. Homeowners should shop around for the best insurance rates and coverage available. It's also wise to consult with a reputable pool company to go over safety material and safety equipment that needs to be present within your pool area. If you have young children using your swimming pool, ensure there is always adult supervision at all times.
7. "I've heard that pools reduce home appeal and real estate value."
This information is false. In fact, Banks and other financial lenders say the opposite, and consider swimming pools to be a positive home addition that often increases the current and resale value of your home.
Blue Diamond Pools, located in Barrie On consist of industry professionals who are experts in pool building, pool design, pool maintenance, and landscaping. Contact us at 705-726-3403.