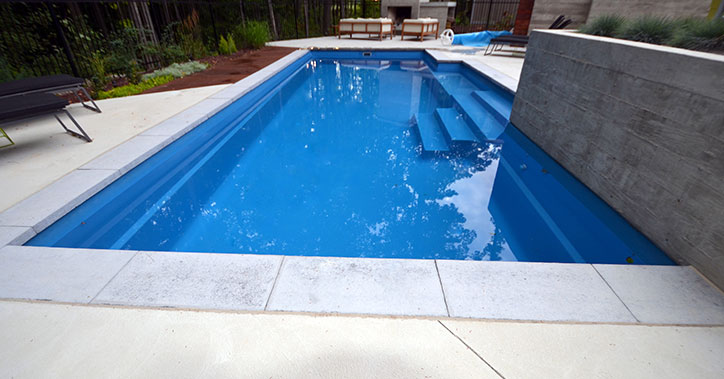 Consider a New Swimming Pool for the New Year!
13 Jan
While we brave the frigid winter temperatures, spending our mornings and evenings shoveling snow, most of us do our best to stay cozy and warm whenever possible. Perhaps this means reading by the fireplace, dreaming about the sun and warmer months ahead. Remember when you told yourself you'd install a swimming pool in your backyard last year, but unfortunately didn't get around to it? 2014 is the year to make it happen! Don't let another year go by with unfulfilled New Year's resolutions. Sure, it may be January, but now is the perfect time to begin the planning and designing of your backyard oasis!
Other than the fact that a swimming pool provides hours of enjoyment, relaxation, and relief from the sun, there are plenty of other benefits that affect you directly. Investing in a swimming pool is also an investment in you as well as your home!
Swimming offers wonderful exercise for all age groups and fitness levels. Swimming literally works every muscle in your body, and unlike other sports the risk of injury is significantly lower. Swimming improves flexibility, increases your muscle strength, and is an excellent form of cardiovascular activity. The health advantages gained alone from swimming is worth purchasing a pool! Because swimming does not put a strain on your body, it's a healthy form of activity that also is proven to relieve stress; and less stress means greater happiness. We can all benefit from a means of stress-release here and there!
Now is the time to begin your summer plans for installing that elegant swimming pool you looked at last year…making 2014 is the year to follow through! Imagine spending sun soaked summer days and nights with your family and friends, all while improving your health at the same time. It's a win-win for everyone!  The Blue Diamond team is looking forward to bringing your vision to life this summer…we can't wait to meet you!