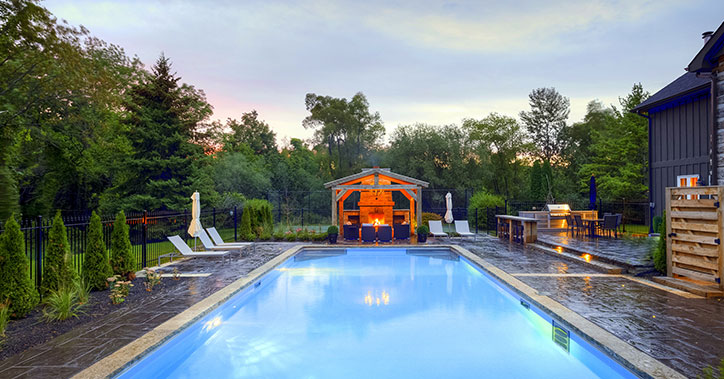 Could Your Pool Use Some TLC? Considerations Prior to Choosing a Pool Renovator
30 Jul
After multiple pool party seasons and family gatherings, like anything exposed to regular use swimming pools begin to show signs of aging. Your pool may appear to be leaking, cracks may of developed, or perhaps you've notice algae forming on the base of the pool. Whatever the case may be, the important thing to remember is that for best results, pool renovation should be left to professionals.
Depending on the current condition of your pool, tackling the renovation process on your own can be quite the project, and may present difficulties you are unfamiliar with. As a result, its unforeseen expenses commonly arise, and you wind up spending more than you need to. It's truly in your best interest to hire an expert to save you from the stress, time, and costs that come along with completing the job solo.
So how do you choose the best pool renovator for you? Here are some things to keep in mind:
1) Credibility: You have already invested a considerable amount in your swimming pool, so it's important the renovators you turn improve the worth of this investment, and don't do the opposite. Although there is risk with any renovation, if a company is backed up with an exceptional reputation in the community, chances are they are trustworthy and reliable to work with. A great place to start is by asking family and friends who may have used their services in the past. What may be more impactful however, are customer testimonials often found on a company's website. Here you can read un-biased experiences from a variety of sources, providing further insight into the company on a professional and even personal level.
2) Qualifications: For the best experience, it's best to be confident you are dealing with professionals who are highly qualified in the pool industry. Look into whether they are affiliated with trusted associations, or if their work has earned them industry awards. Generally this will indicate the level of expertise among their team, and is a good indication of their commitment to constant improvement; providing the latest services and technology in the pool industry. These details are often listed on a company's website, but it's always a good idea to confirm such facts when communicating with the business.
3) Options: It's important the work required for your pool is a service available through your pool renovator. A concrete pool builder may not offer repairs for vinyl pools. As you probably know, swimming pools are constructed in a variety of ways, with a wide range of material, and some pool professionals only focus on select styles. Do thorough research on their website, or inquire as to what services they provide, and whether or not they are capable of handling your request. When it comes to pool servicing, options are essential; you need to be sure the necessary work fits your budget and desired time-frame. A pool renovation contractor should be able to provide a general renovation plan that consists of variations in terms of maintenance solutions, and pricing.
4) Warranties and Insurance:
You want to make sure that any property damage or personal liability is covered by the builder/renovator and clearly spelled out in the contract. You can never be too cautious in this regard. A company that doesn't provide a warranty on his or her work should raise some questions. For those that do, it's vital to understand the terms of the warranty and what it does and doesn't entail.