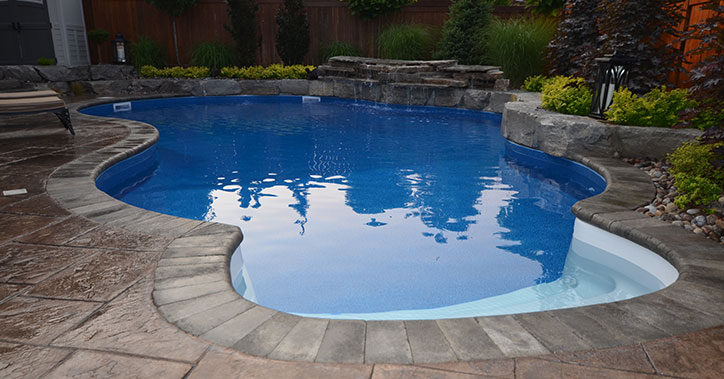 It's Here! The Launch of Our New Website
31 Mar
Bluediamond Pool & Landscaping is excited to announce the launch of our newly designed website! For the past several months, we have been working hard to develop an inspirational website that is unique in design, but still offers the simplicity of user-friendly navigation. After countless hours of careful planning, design and development work, we are extremely happy with the end result and are hoping that our customers will be too.
Our new website, aside from being aesthetically pleasing, is more agile, interactive, and is easier to navigate, thus allowing clients and candidates to locate information in a matter of seconds. Plus our responsive design means that customers will see essentially the same design optimized for your smart phone, tablet and desktop.
One of the main goals with this the new design was to help our clients and candidates get to know us better, and get a better feel as to what our qualified team of professionals is capable of. Through the use of additional photos, enhanced service information, customer testimonials, and interactive features, visitors will quickly discover The Blue Diamond Difference.
The site's homepage immediately showcases what we're all about; specifically the creation, restoration, and innovation of stunning backyard living destinations that include everything for the gorgeous pool & perfect patio space to the lush plantings & dramatic landscape lighting. Plus our award-winning landscape designer has the ability to show you just how beautiful your backyard can be with realistic 3D renderings! Check out the Landscape Design page for samples.
Instantly visitors are welcomed by some of our past projects that include images of beautiful backyard pools, restoration projects and landscape designs we've worked on in the past. The homepage design is clean and clutter-free, featuring individual sub-categories that highlight the specific services we provide. Users can learn about our pool restoration services, design & landscaping services, and through our blog can stay informed on industry news and trends.
 Key New Features:
• Refreshing colours and layout are attractive to the eye, allowing for ease of readability
• Responsive Design for convenience
• News section featuring our work in several publications distributed in the Southern Georgian bay area
• Improved video and picture gallery, showcasing some of our biggest and most intricate projects
• 5 Star testimonials displayed throughout for additional reference and peace of mind
• Enhanced blog section offers customer interaction and feedback
• Designing your dream landscape: tips, video footage, and professional advice from our very own award-winning landscape designer
• Ability to sort through design options with the click of a mouse, getting a close look at pool and landscape layout ideas, based on user's filtered preferences
• Get to know our team with detailed, professional biographies/photos of our key team members
We will continue to update our website on a regular basis, with industry news and events, product/service launches, promotions, and of course project photos! We hope that you will enjoy browsing our new site! Please feel free to provide us with any feedback you might have. If you experience any problems using the new website or if you have any suggestions, please contact us at info@.