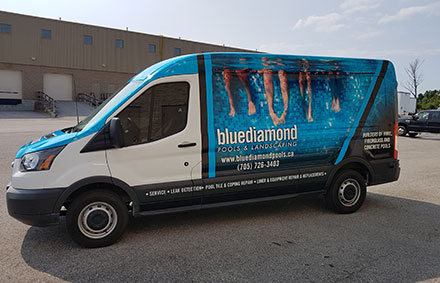 In-ground Pool Service and Maintenance Van
14 Aug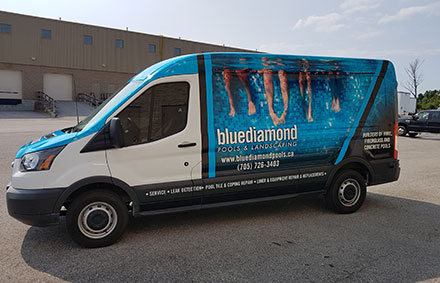 Blue Diamond has purchased a new van that services Barrie & surrounding area for in-ground pool maintenance. Our in-ground pool services include:
Pool Pump & Pool Heater Repair
Chemical Balancing
Along with repair and maintenance services, Blue Diamond has excellent relationships to pool suppliers to help you find any new pool equipment you might need. We exclusively work with pool equipment suppliers such as Hayward Canada. Thanks to Tyger Shark for the van design and Eminent for wrapping our van!
Contact Blue Diamond to discuss all of your options. We'll gladly provide a quote at no charge.
Call 705-726-3403 or use our contact form on our website here.