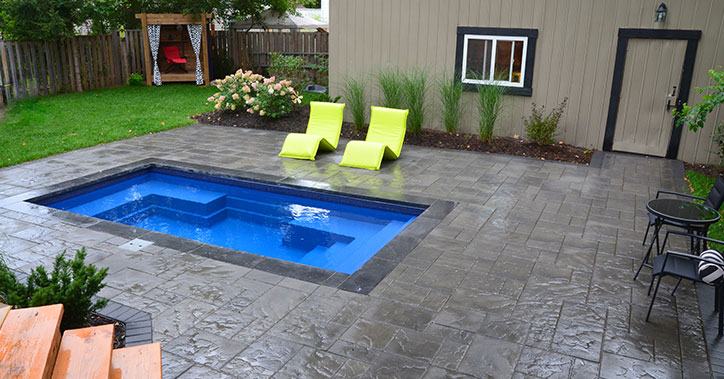 The Ultimate "End of Summer" Pool Party
13 Aug
While it's not quite that time of year here in Barrie, before we know it those care-free days of summer will soon be replaced with back to school shopping and gearing up for the school year ahead. Before summer slips away from us, why not throw a celebratory pool bash to end the season right!
Make it a memorable one with these pool party tips:
Pool Decorations – Make the area lively with a fun atmosphere! Create that special beach, or luau theme to get your guests in the spirit. Pool decorations set the mood, welcoming your guests with a great impression off the bat. Table decorations, lights, balloons, and beach toys are all excellent additions to have on hand.
Pool Music – Everyone loves some upbeat tunes to sing and splash around to. Gather your favorite party songs and create that perfect playlist that also reflects your pool theme. Choose songs your guests are familiar with.
Pool Games – What would a pool party be without some entertainment! Have some games on hand to keep the kids occupied throughout the party. A few that usually go over well include the ring retrieval game, water balloon toss and Marco Polo. You may even consider setting up a slip and slide, sprinkler, or squirt gun station as alternative options to in-pool activities.
Pool Refreshments – On a hot summer day, it's important to have cold beverages and pool snacks to offer your guests. You may wish to barbeque some hot dogs and hamburgers as a meal option, or alternatively, serve an assortment of light snacks. Crackers and cheese, watermelon, lemonade and smoothies are some healthy suggestions that usually go over well, and help beat the heat!
Pool Safety – Ensure there's no damper on the pool party fun! Establish some pool safety rules with the children prior to allowing them in, so everyone is on the same page with pool guidelines. Be sure there is a sufficient supply of float-able devices such as pool noodles and rafts for the kids to use. Additionally remember to offer life jackets to non-swimmers for extra support and mobility; this keeps them safe most importantly, but it also keeps them included in the action, in spite of of their swimming capabilities. Often we forget about sunscreen as we reach the end of the season, but even with lower temperatures, sun rays can be extremely harmful to children without proper protection. It's always a good idea to have an adequate amount of sunscreen available in case your guests forget to bring their own.
Blue Diamond Pools is committed to providing outstanding service to our clients, offering pool closing services to the Barrie, Toronto, and Muskoka area.